Michael Oliver was the Premier League referee at the centre as Arsenal returned to winning ways with a 1-0 away win over Wolves after a lean spell. The Gunners are in a top-four race with a lot of teams and they knew that only a win at Wolves will significantly boost their bid to achieve that target at the end of the season. Opponents Wolves are also in the running for Champions League football next season having started the game two points adrift of Arsenal.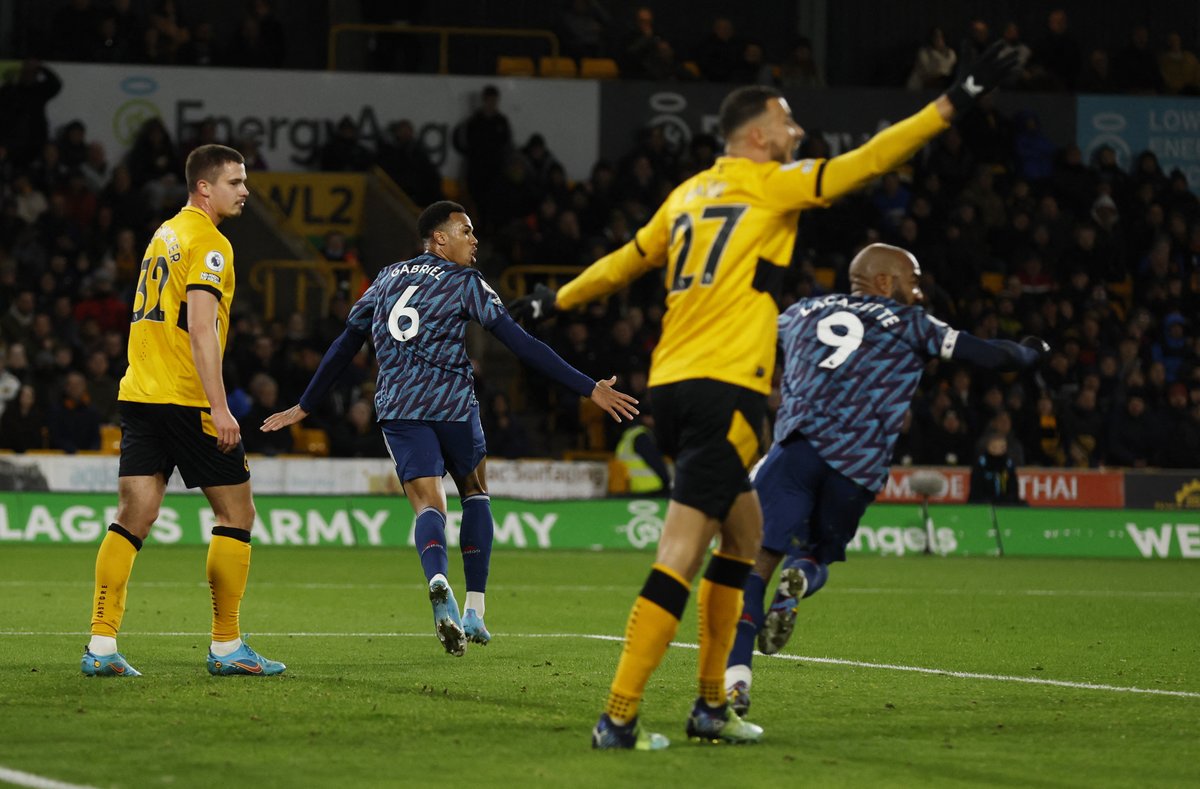 Apart from Wolves and Arsenal, Manchester United plus the London trio of Chelsea, Tottenham Hotspur and West Ham United are also in the exciting race to finish in the top four. Manchester City and Liverpool are in the title race and almost certain to pick the top two Champions League spot leaving the next six teams to do battle for the remaining two Champions League spots.
Arsenal players, coaches and fans have been unhappy with the standard of officiating in their league games this season. For the fans, the general consensus is that every Premier League referee has been harsh towards the team and Michael Oliver was no exception especially after the Wolves game. Oliver is widely seen as a very good Premier League referee, but he was heavily faulted with the way he handled himself in the second half of the Premier League encounter between Wolves and Arsenal especially with the red card incident involving Brazilian star Gabriel Martinelli. According to Oliver, Martinelli committed two successive fouls in a passage of play without the game halting and was then sent off for those two fouls after he had stopped the game for the second of the two fouls.
Arsenal defender Gabriel Magalhaes had given his team a first half lead as at the time of the Martinelli red card and they had to finish the last quarter of the game with ten men. In the end, Arsenal held on for the win to stop a run of two games without a win in the league and five games without a win in all competitions.