Tottenham boss Maurizio Pochettino has been charged by the FA for his comments towards referee Mike Dean after the 2-1 loss to Burnley last Saturday.  Tottenham had gone into the game against Burnley needing a victory to stay in touch with title challengers Manchester City and Liverpool. However, Burnley completed a shock victory with Chris Wood and Ashley Barnes cancelling out the solitary goal from talisman Harry Kane.
The first goal seemed to irk Pochettino who approach Mike Dean at the end of the match in what seemed to be a furious exchange by the Argentina tactician. He has been charged by the FA on improper Conduct which could see him pay a fine or the FA imposing a match ban on the Argentine tactician.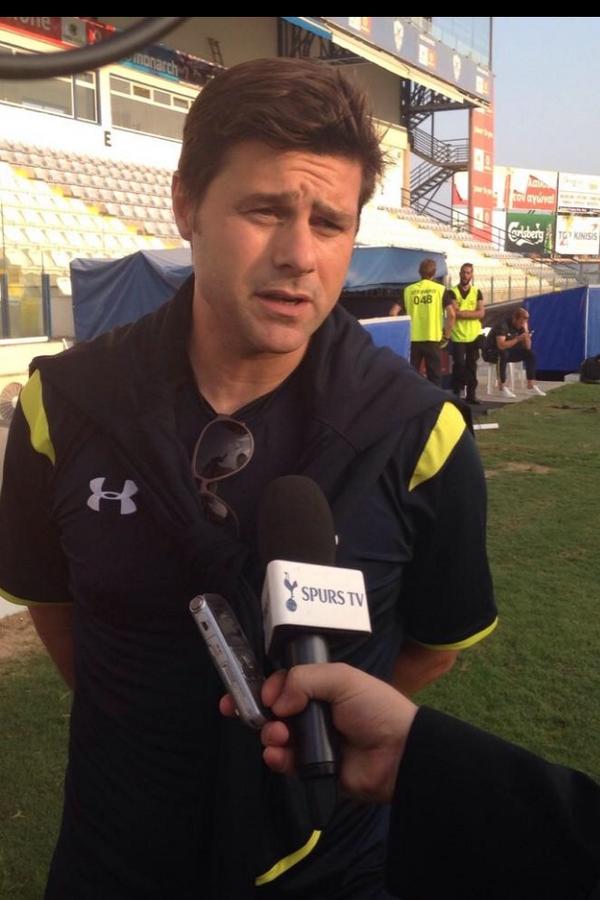 According to reports from England Pochettino has accepted the charge and apologized to Mike Dean.It is understood that the Spurs manager wants to move on as quickly as possible in this matter.
The title race in England is heating up and many managers are feeling the pressure as we close into the later stages of the season. Former EPL referee Mark Clattenburg recently weighed in on the FA charge onPochettino.
According to him, there should be video evidence of what both parties said at the end of the game. Clattenburg asserted that Premier league referees are taped for the entire game which is a preventive mechanism against the accusation of bias.
Tottenham have a huge game tomorrow at the Stamford Bridge as the Blues look to overtake Arsenal and Manchester United in the race to the top 4. Tottenham have some injury problems with Dele Alli and Eric Dier are expected to miss the blockbuster clash at Chelsea.
Tottenham are 3rd on the table 7 points behind league leaders Liverpool with just over 11 games to go until the end of the season.