Mauricio Pochettino said that his relationship with Unai Emery is very, very good and he is one of his close buddies and he insisted that the friendship between the two will stay like that even after the upcoming London derby where the two of them will be in different camps.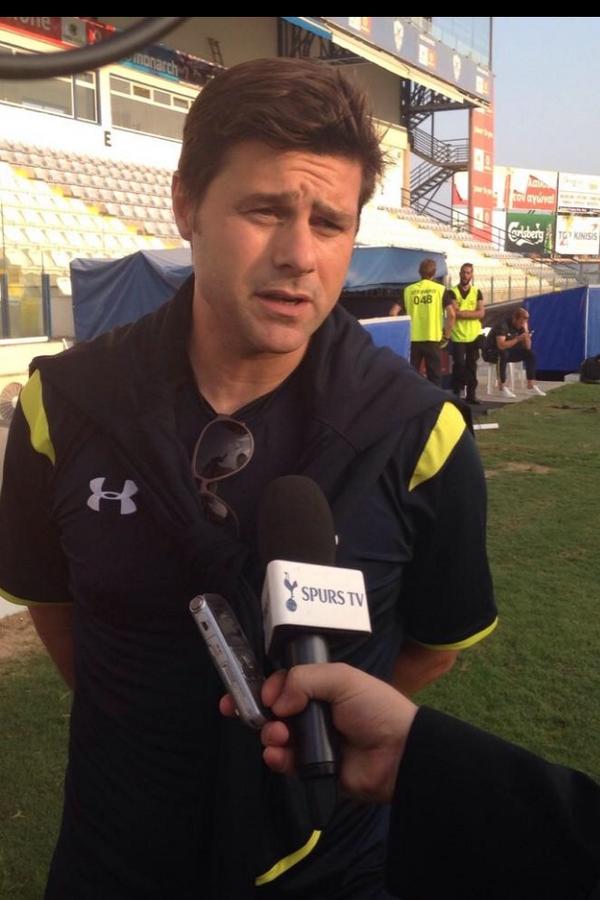 The Gunners and the Spurs
are local rivals
and whenever they lock horns with each other in the Premiership or in any other competition, the game tends to be very intense.
Arsenal currently lead Tottenham in the league, and are the firm favourites to finish in the Top Four, and snag an all important place in the Champions League next season.  By contrast, Spurs are at odds of 5-1, and will be battling it out with Manchester United and Chelsea for the fourth spot (in all likelihood).
According to Pochettino, that competitiveness is surely going to be there – especially when Torreira is involved. When they enter the ground, both of them will want to make sure that they guide their respective teams in the best way possible so that they beat the other team, but that intense rivalry will remain there on the pitch only. Once the game is done, they will be back to being buddies.
The friendship between Pochettino and Emery had started when the latter had put in a word for the former while he was walking away from Valencia, having taken up a new job. The Valencia hierarchy had thereafter approached Pochettino and told him about the recommendation of Emery.
Although Pochettino didn't join Valencia and rejected the offer as he wanted to stretch his association with Espanyol, the club he was working at back then, he still rang up Emery to show his gratefulness and from there on, the two gets along.
"You need to say thank you. It is not usual that a manager recommends another manager when he leaves the club." Pochettino was quoted saying by Evening Standard.
Pochettino also revealed that he and Emery have not met since the time Emery has come to UK and joined Arsenal despite the fact he doesn't live too far away from him.
"I know that we are neighbors. I think he knows where I am living, but until now I didn't find him." Pochettino said.